Hearing aids last an average of three to seven years. But to get the longest lifespan and the most benefit from your devices, they need to be properly cared for. Below we review how to clean your devices on a daily basis to ensure they remain in tip-top shape as well as how to troubleshoot common problems in case they aren't working as they should.
Daily Cleaning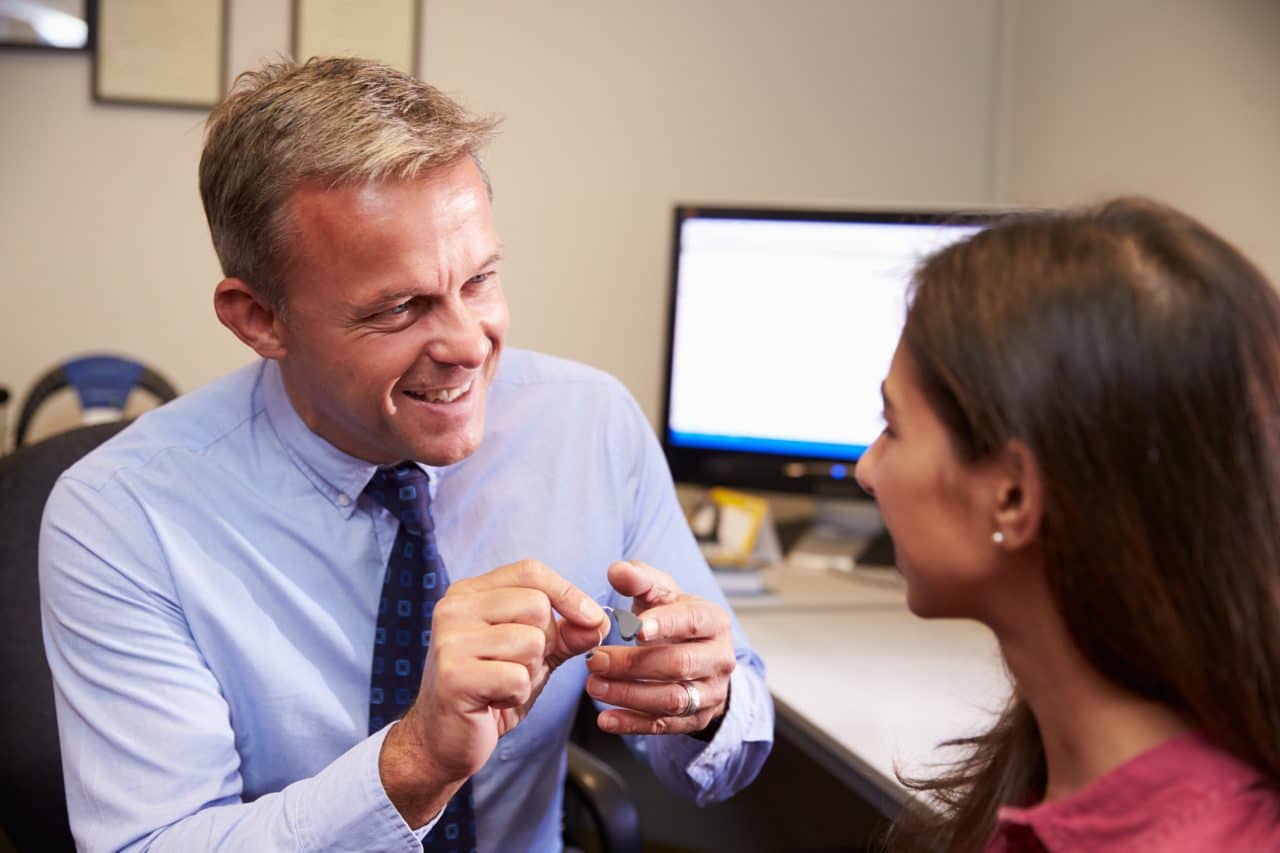 Follow this daily cleaning routine so your devices are fresh and ready to go the next morning:
First, wipe down your hearing aids with a soft, dry, clean cloth at the end of each day.
Next, inspect the part of your hearing aid that sits in your ear canal. If you see earwax buildup, remove it with a soft brush or wax pick/wire loop. These tools are available both at Fire Audiology & Hearing Center and at stores such as Embrace Pharmacy.
Finally, place your devices somewhere safe, ideally their storage case. Be sure to store your devices with the battery doors open, as this allows moisture to evaporate and lengthens battery life.
A few other notes on daily cleaning:
If there is any earwax or debris you can't remove at night, try again the next morning after it has had the chance to dry out.
When cleaning your devices, hold them so that debris falls out instead of further in.
If your type of hearing aid has a wax guard, replace it as needed.
Troubleshooting
In addition to regular cleaning, you should know how to troubleshoot common hearing aid problems.
If your hearing aid appears dead or isn't producing sound, you should try changing the batteries first. If this doesn't work, check for blockages and replace the wax filter if necessary.
If you hear feedback or whistling, you may not have inserted the device properly, or there may be earwax built up on the casing.
If sounds are distorted or unclear, it may be because the battery is running low or is corroded; check and replace the battery.
If sounds are too soft, you may simply need to turn up the volume or clean the device. If this doesn't work, it may be due to changes to your hearing.
If you try these troubleshooting tips and are still having issues, bring your devices in for a clean and check visit. For more information on the benefits of hearing aids or to schedule an appointment with a hearing aid expert, call Fire Audiology & Hearing Center today.
Learn More About Hearing Aids