Hearing loss does not exist in a vacuum. If you are having trouble hearing, there is a good chance this issue is also affecting those you love. Find out more about how untreated hearing loss can put a significant strain on your relationships.
Importance of Listening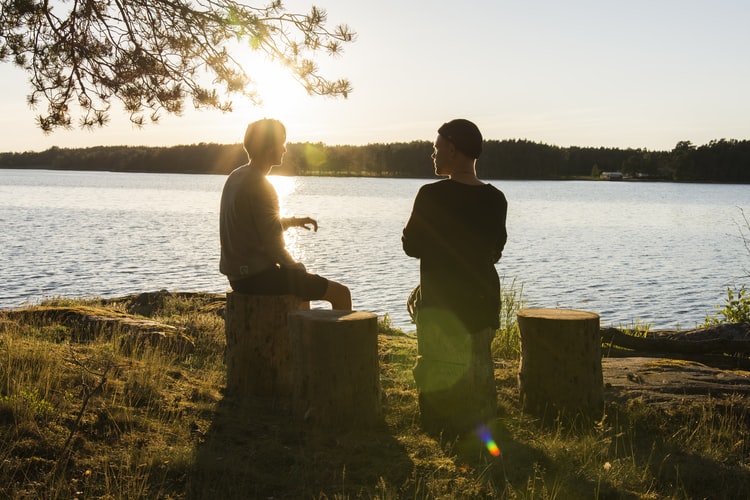 A 2018 study looked at how people with a hearing impairment and their partners experienced and managed hearing loss in the context of their relationship. Through a series of in-depth interviews, researchers hoped to find a more nuanced understanding on the impact hearing loss has on both individuals in a relationship.
The researchers found that hearing loss can produce many negative feelings, including frustration, embarrassment and distress. A common complaint was that the "hearing partner felt frustrated because the hearing-impaired partner did not seem to listen." This only worsened when individuals would take off their hearing aids or forget to turn them on, with some partners reporting that this "signal[ed] an unwillingness to listen and engage socially."
Communication Is Key
Proper communication is crucial to the success of any relationship. Hearing loss can often lead to a breakdown in communication, as little asides and comments are easily missed. When a breakdown occurs, it can naturally lead to frustration and resentment.
A 2010 study published in the United Kingdom looked at the impact hearing loss has on personal relationships. Through a series of interviews with 23 couples, the researchers sought to determine how partners and their families responded to hearing loss. The results revealed a mixed bag.
On a positive note, those with hearing loss reported that their partners provided valuable support and encouragement for seeking treatment. Unfortunately, even though the partners meant well, it was common for those with hearing loss to still feel like they were not truly understood, especially in terms of the impact listening fatigue and background noise had on them.
One thing each partner agreed on was that hearing loss played a significant role in both of their lives.
While a nice evening out at The Toasted Frog is always appreciated, if you have the hearing loss, the best thing you can do to keep your relationship strong is to seek treatment. To learn more about the impact of untreated hearing loss or to schedule an appointment with a hearing professional, contact Fire Audiology & Hearing Center today.
Learn More About Hearing Loss