Clinical and Educational Audiologist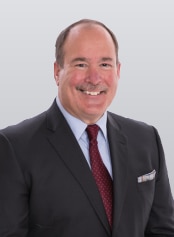 Dr. Kevin Fire has a BA in Speech Pathology and Audiology from The University of Akron (Akron, Ohio), an MA in Audiology from The University of Akron and a Doctorate in Speech and Hearing Science (Audiology) from The Ohio State University (OSU). He is Board Certified in Audiology and a Fellow of The American Academy of Audiology. He has completed a clinical fellowship in audiology in Euclid, Ohio, and has also completed a one-year traineeship in audiology with the Veteran's Administration Medical Center in Cleveland, Ohio. He is licensed in North Dakota both as an Audiologist and as a Hearing Instrument Specialist. He has authored several book chapters in academic texts about various topics in audiology and has research articles published in a number of journals.
Dr. Fire is an Associate Professor Emeritus of Audiology and has taught audiology and hearing instrument technology for twenty years at the university level, two years at OSU, and 18 years at University of North Dakota (UND). He is the only Ph.D. Audiologist who is licensed to dispense hearing aids in North Dakota and NW Minnesota. He is the only clinician in the region who can bring the background of education (Ph.D level), experience (fellowship, traineeship, and practitioner for over 20 years), teaching (at the university level for 20 years), and research in the areas of hearing disorders. Dr. Fire has also received university-wide awards for excellence in teaching three times in his academic career, once at OSU and twice at UND.