Insurance and Financial Coordinator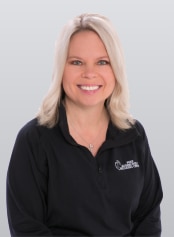 Trish Rogalla comes to Fire Audiology with over 20 years of management, administration and customer service experience. She holds several certificates in alternative medicine and nutritional studies. Raised on a farm near Oslo, MN, she attended college at North Dakota State University in Fargo, ND.
Trish joined our team in June of 2019, taking on the roles of filing Insurance claims, billing, credentialing, payroll, A.R., A.P. and much more. Trish's vast experience in many areas helps her adapt to changes and new responsibilities to best meet our client's needs.
During her free time, Trish enjoys traveling, photography, working out and help others achieve their health goals.