Audiology Technician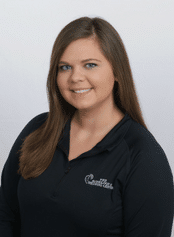 Haylie Grasser is an integral part of the audiological team at Fire Audiology. She holds an AAS in surgical technology from Northland Community and Technical College. Born and raised in Audubon, MN, she moved to Grand Forks, ND in 2021 for schooling.
Haylie joined Fire Audiology in May of 2016, taking on the majority of cleaning, checking, troubleshooting of phone connectivity and minor repairs of hearing devices for our community. She finds it fulfilling to help people hear even with the simplest fix to device.
Outside of work, she loves playing outside with her husband and two children or spending time at the lakes with family.